EXCELLENCE

AWARD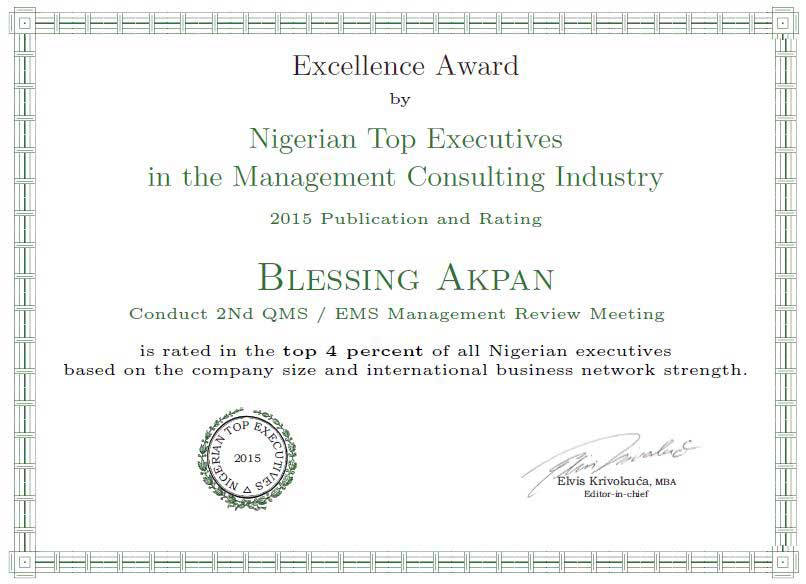 From the Managing Director's Desk
Dear All,
Rejoice with me on this occasion of the award of certificate of excellence from an internationally recognised institution in management system consultancy services.
This would not have been possible without your encouragement and support in believing in my dream and passion in management systems implementation.
I dedicate this award to all my esteemed customers, prospects, professional colleagues, staff of BSA,, family, relations, friends and well-wishers.
This will spur me to keep striving to reach the zenith in this industry and also to deploy my experience, skills and competence to assist organisations in establishing, implementing, maintaining and continually improve best practices for organisational growth through management systems development.
Once again, thank you all for standing by me.
Blessing S. Akpan,
MD/CEO/Principal Consultant
BSA Management System Services Ltd.